Summary
The Mayo Clinic Academic Appointments & Promotions Committee considers social media scholarship as criteria for academic promotion, paving the way for more institutions to follow.
Cabrera and Mayo colleagues (2017) offer an Impact Grid for assessing social media scholarship in More than Likes and Tweets: Creating Social Media Portfolios for Academic Promotion and Tenure. Their video (below) gives even deeper insight.
Here are 5 ways to use the Open Network of Health Hubs as a 'virtual collaboratory' – to advance careers – within and outside of academe.
Prepare for promotion
Cabrera and colleagues point out that new tools, known as alternative metrics (see example), now offer innovative methods of measuring the impact of scholarship, such as …
… how many times the work is actually seen, read, and discussed in the news, magazines, and journals; shared via social media; downloaded and bookmarked; and overall how the work affects society inside and outside of academic circles.
Mayo authors provide an Impact Grid for assessing social media scholarship, listing exemplars of Low, Medium, and High Impact. As well, Cabrera suggests three steps to prepare for promotion:
(1) Pick a niche
(2) Select a platform
(3) Choose appropriate metrics
We illustrate ways in which people can use Health Hubs as their platform.
Hubs: A Virtual Collaboratory for 'Social' Scholarship
We propose the use of the Open Network of Health Hubs as a virtual collaboratory for practitioners, academicians and their students, to 'archive and measure' the types of activities listed by the Mayo Impact Grid.  Under the guidance of one of the pioneers in Health Communication Gary Kreps, Hubs epitomize the growing trend in the Free Open Access Medical Education (FOAM) movement.
Hubs enable the collaboration of global participants to create (blog posts), curate, and disseminate knowledge about education, research, and best practices in health. All content is shared openly and for free, under the legal framework of the Creative Commons (non-commercial) license.
Hubs offer an open public platform on which to share your projects – to gain feedback, greater visibility, or even to strive toward being a 'top influencer'. You may try a niche Blog, including live-streaming YouTube Hangouts. You may teach your students to convey health science to the public by integrating a Hub-based project into your course. You (or your lab or organization) may take on editorial duties for the Hub or leverage the Hub for your research aims.
Here are 5 ways that practitioners and academicians alike might use this Health Communication Hub (or the Insomnia Hub, Neuroscience Hub) – both for the advancement of their careers as well as for their fields of interest.
1. Share your poster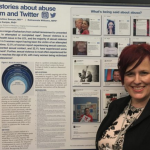 You can extend the life of your posters – beyond conferences.
An early career faculty VCU member, Jeanine Guidry, showcases her posters in this Hub to broaden the conversation and her visibility. As well, she entered her profile in the Directory so that others who may wish to collaborate with her can find out more about her.
2. Blog in your niche area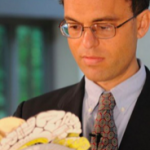 The Mayo Impact Grid suggests that being a 'top influencer' could meet a criterion for promotion. Check out Neuromorpho where Gorgio Ascoli and his associates blog deeply about their collection of digitally reconstructed neurons, they livestream presentations and seminars, they spotlight Ascoli's book, and his lab members post about their posters.
3. Teach & disseminate best practices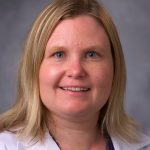 The Mayo Impact Grid suggests that authoring one post with more than 1500 views could meet a criterion for promotion. That could be attained by sharing Hub posts to different audiences on different platforms.
Dr. Danforth could increase awareness of the top recommended insomnia treatment – by sharing a post about CBTi training among various medical specialty communities and conferences using Symplur's lists of Hashtags. She could suggest that her continuing education learners also convey their 'pearls' about what they learn (on that post) and ask that they share the post on their social networks. As well, learners she supervises at the Duke Sleep Clinic could do the same.
4. Take an editorial position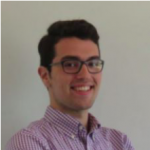 The Mayo Impact Grid offers multiple examples of how curating (editing a Hub) can meet a 'High Impact' standard for promotion.
Watch a brief video of how beneficial it has been for this undergraduate to help curate the Neuroscience Hub. His 'measured & archived' curating experience may help him lay a foundation for an academic career. Health professionals as well also find benefit when they help curate the Insomnia Hub and the Science Comm Hub.
5. Develop a network
The Mayo Impact Grid suggests that a criterion for promotion could include managing a 'social' network with active users.  Health Hubs can be a platform by which to find or recruit collaborators for a network, share information to develop and organize a network, as well as to archive and measure a network's user activity and impact.
A Community of Practice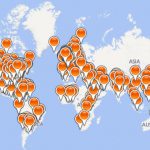 Primary care providers need to refer patients with insomnia to CBT-I providers. However, most don't know where those clinicians are located. Using a community based participatory research framework, a scholar could test the utility of organizing an online Community of Practice from among the Insomnia Hub Directory and its Provider Map to help improve primary care referrals to evidence based practices.
A Health Communication Campaign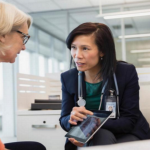 Spotlight your communication campaign on a Hub, such as Share CBT-I.
Click on the small forward arrow (>) of the below powerpoint. It illustrates how to use a Hub to share information and recruit a network of academic collaborators for a health communication campaign – worldwide.
Watch the 10/12/17 Mayo video
Dr. Cabrera, lead author of More than Likes and Tweets: Creating Social Media Portfolios for Academic Promotion and Tenure, along with co-author Lee Aase gave a webinar outlining benefits to using social media in healthcare as well as 'how to' develop your portfolio.
More Resources
Additional helpful articles on Social Media (SoMe) and scholarship.