Summary
Interests: The role of social media and mobile technology in health, risk, and crisis communication.
Information
Web:   VCU page   Website    LinkedIn page   Twitter: @redheadacademic
Email:  guidryjd@vcu.edu
Address:  Virginia Commonwealth University
Robertson School of Media and Culture
Health Behavior and Policy
901 West Main Street, room 2216
Richmond, VA 23284
Biosketch
Originally from the Netherlands, Dr. Jeanine Guidry is an assistant professor at the Richard T. Robertson School of Media and Culture, an affiliate graduate researcher at VCU's Media+Health Initiative, and a member of VCU's Institute for Women's Health (IWH) Sexual and Domestic Violence Research Development Group.
Her research agenda focuses on the use of visual social media and mobile technology in health, risk, and crisis communication and message design, and her dissertation research studied effective message design development for the future Zika vaccine. She regularly presents her work at national and international conferences, such as the International Communications Association (ICA) conference, the DC Health Communication (DCHC) conference, the American Public Health Association (APHA) conference, the EUPRERA (European PR) conference, AEJMC, IPRRC, and the European Association for Communication in Healthcare (EACH) Conference. In addition, her work has been published in Public Relations Review, Vaccine, the Journal of Social Marketing, Health Communication, PRism, and Communication Teacher.
Together with Dr. Marcus Messner, Jeanine won the national first-place award in the Best Practices in Teaching Competition of AEJMC for the "Global Health and Social Media" open online course. She also won the AEJMC ComSHER Lori Eason Award for Top Student Paper in 2014.
Jeanine received her Ph.D. in Social and Behavioral Sciences from the Department of Health Behavior and Policy in the School of Medicine at VCU, her M.S. in Health Sciences from Maastricht University in the Netherlands, and her M.P.S. in Strategic Public Relations from George Washington University.
Poster
#NotOkay: Stories about abuse on Instagram and Twitter
In the current study, a quantitative content analysis was conducted on a random sample of 1,000 Instagram posts and 1,000 tweets using the hashtag #NotOkay. The analysis focused specifically on the type of information included, the frequency of engagement by users on both types of posts, and a comparison between the two platforms. Recognizing that sexual abuse is a problem embedded within a larger sociocultural context, we conceptualized the analysis using the Social Ecological Model as the theoretical framework.
Panel Presentation and Discussions
"Pinning about #IPV: The discussion about intimate partner violence on Pinterest"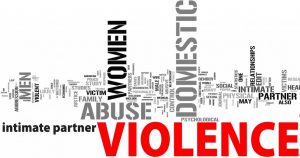 Friday April 28, 2017
DCHC 2017 "Patient-Centered Health Communication" Conference
The results show that victim blaming was present in 11.7% (n=88) of the sample, 8% (n=60) mentioned rape, 10.5% (n=75) mentioned bystander intervention (either the presence of or encouragement to), and 13.5% (n=102) mentioned homicide.
In addition, study results suggest that mentioning physical abuse may have an effect on Pinterest engagement… and suggest that when Pinterest users mention or show psychological abuse in pins, engagement with their pins increases
#Zika on Instagram: How publics discuss the health crisis through online visuals and text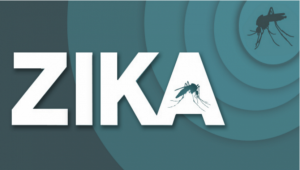 Satuday April 29, 2017
DCHC 2017 "Patient-Centered Health Communication" Conference
Social media is now one of the primary places where people seek out information about the Zika virus. However, little is known about the content of these messages and about their public engagement. In addition, visual social media platforms like Instagram are under-studied in social media research. These visual platforms are particularly significant because of the different manner visuals are processed as compared to text-based messages. Therefore, the goal of this study is to determine how the public is talking about and responding to conversations about a current infectious disease outbreak, Zika, on visual social media platform Instagram.