Summary
Here we've shown examples of types of easy blog posts – for novices.
Use existing resources
The information you'd like to share may already exist on YouTube. It's easy to drop a YouTube video into a post. It takes seconds to do. The following posts exemplify quick and easy ways to share what works and where to find it.
Chronic Back Pain
This blog post, a favorite among my chronic pain patients, simply includes about 12 ten-minute talks that the Stanford Pain Medicine faculty shares on YouTube. It's a comprehensive multidisciplinary view of the state-of-the-art science on how to understand and treat chronic pain.
IBS hostage no more!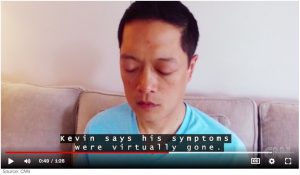 This blog post leverages a CNN published 'success story' about someone who found CBT –  'what worked' for IBS. In addition to the story, we added
(1) a clip of what Cognitive Behavior Therapy looks like
(2) a science-based self-help CBT book
(3) an opportunity to join an IBS treatment study, and
(4) links to directories to find CBT therapists in the U.S.
Dominik beats Insomnia in 4 weeks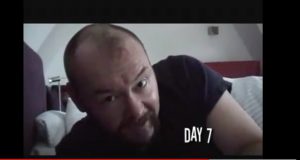 This blog post leverages an existing YouTube personal photojournalist's diary, detailing his own success story with CBT-I – 'what worked' for insomnia. In addition to his story, we added 2 ways to access CBT-I …
(1) using an research-based online program, and
(2) using 2 possible directories to find CBT-I therapists.